CEO of Swiss Food Research, Senior Research Assistant, Lab. of Food Process Engineering , ETH Zurich. Advisory Board of 2 Start Ups and a member of Expert Committee at Bio Suisse. Studied Chemical Process Engineering, Technical University Karlsruhe, Germany. Doctoral Thesis, Swiss Federal Inst. of Technology (ETH) Zurich, Switzerland, Prof. Dr. Erich J. Windhab, Food Process Engineering.
Prof. dr. Martina Schraudner
Head of the Center for Responsible Research and Innovation of the Fraunhofer IAO and on the board of acatech- Deutsche Akademie der Technikwissenschaften e.V. since January 2018. After studying biology and biotechnology and obtaining her doctorate at the Technical University of Munich, she held various positions at the Gesellschaft für Umwelt und Gesundheitsforschung München (gsf), the Swiss Federal Institute of Technology Zurich (ETH), the Forschungszentrum Jülich (FZJ) and developed and established the Center for Responsible Research in Innovation. She heads the department "Gender and Diversity in Technology and Product Development" at the Technical University of Berlin and is active in national and international selection committees and is a member of the University Council of the University of Paderborn and of the University of Landshut, of the Board of Trustees of the European Academy for Women in Politics and Business (EAF) and of the Board of the Competence Centre for Technik-Diversity-Chancengleichheit e.V.. In addition, she is currently member of the future group of the BMBF and the Caritas social commission.
American author, public speaker, and co-founder of Kindearth.tech. She was previously Director of Innovative Leadership for Stanford's StartX program; She is the author of The Charisma Myth and the co-author of The Net And The Butterfly, a book about the neuroscience of innovation. Olivia has lectured at Stanford, Yale, Harvard, MIT, United Nations and is a keynote speaker and executive coach to the leadership of Fortune 500 companies.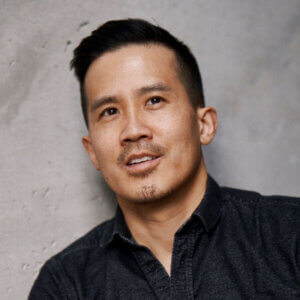 Managing director of Purple Orange Ventures, an entrepreneur-led impact seed fund based in Berlin, which seeks early-stage teams leveraging technology to remove animals from the global food system. He has more than 20 years of experience leading high-performance digital and mobile marketing companies internationally representing some of the globe's most innovative brands. He founded an award-winning mobile ad-tech company and led it through 8 years of record profits and 4 acquisitions – all with no outside capital. Gary has lived and worked in San Francisco, New York, Malaysia, Hong Kong & China, and São Paulo. He is currently an active tech investor supporting bold entrepreneurs that are tackling the world's most pressing challenges.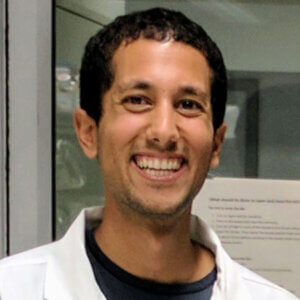 Jonathan is an expert in alternative protein technology. He has a Ph.D. and M.Sc. in Biomedical Engineering from the Technion (Israel Institute of Technology) and a B.Sc. in Bioengineering from the University of California, Riverside. Jonathan works as an Inventor & Scientist at Nanosynex LLC, an Israeli antibiotic resistance diagnostic company. He is also a scientific advisor for Lever VC, a venture capital focused on investing in alternative protein start-ups. He lives in the United States.